Sentinel Real Estate has received a commendation at the Property Council of Australia's 2021 WA Property Awards for its flagship Australian Build to Rent project, Element 27.
Element 27 was recognised in the Best Sustainable Development category – a reflection of Sentinel's commitment to creating high quality and sustainable living options for Australians.
Michael Streicker, President of Sentinel, said "Build to Rent provides a unique opportunity when it comes to sustainability. The developer's continued role in management of the building following construction means it is possible to track and enhance environmental performance at a level well above what's possible in traditional strata residential models.
"Our Element 27 development in Subiaco, Perth, was recently certified as the first Carbon Neutral apartment building in Australia, making it a leader in its class and illustrating the enhanced environmental outcomes that Build to Rent projects can deliver. We are delighted to receive recognition for the project at this year's WA Property Awards."
Element 27 was designed to incorporate numerous strategies aimed at water and energy conservation, reduction in greenhouse gas emissions and minimal maintenance and waste. It was also designed with durable materials, energy-efficient appliances, double glazed glass, electric car charging stations, a rainwater and grey-water recycling system and an embedded metering network, earning it an impressive 8-star NatHERS rating, in addition to the Carbon Neutral certification.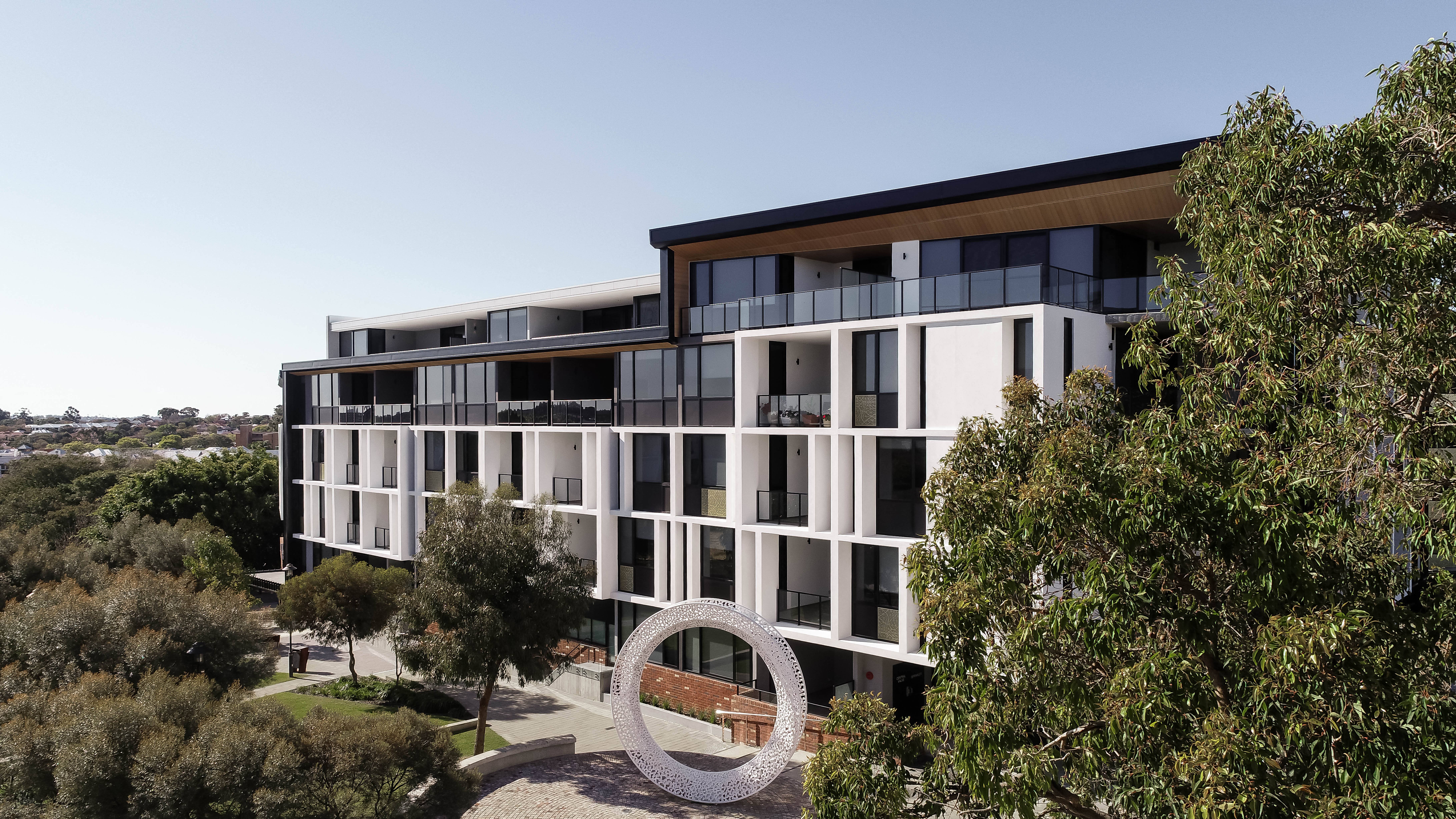 To learn more, visit the Element 27 website here.