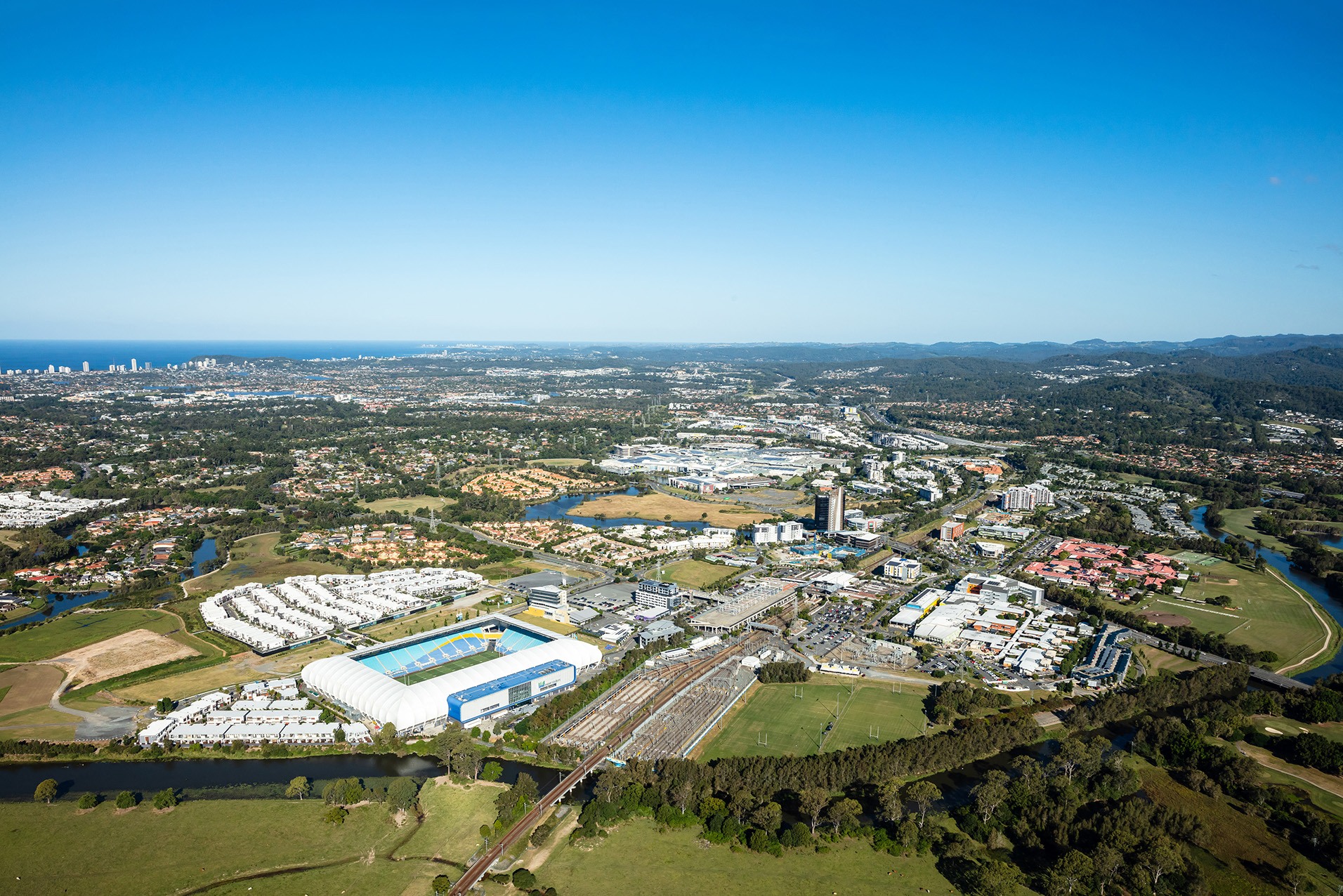 An overview of Sentinel's future building site at Lots 5-8 Stadium Drive in Robina.
Sentinel has acquired a 1.4-hectare site for development on the Gold Coast in Queensland, Australia. Located at Lots 5-8 Stadium Drive in Robina, Sentinel plans to deliver and manage approximately 300 high-quality rental apartments on the site.
The new apartment community will target carbon neutral certification and a 5-Star Green Star rating from the Green Building Council of Australia, in keeping with other developments Sentinel has completed to date in Australia.
This is Sentinel's first development site purchased in Queensland and follows the successful completion and leasing of Element 27, its first Australian Build to Rent apartment communities in Subiaco (Perth), Western Australia. It also follows the progression of construction on its 172-apartment Build to Rent community The Briscoe in West Melbourne, Victoria, which is due to reach practical completion this year.
Keith Lucas, Managing Director of Sentinel in Australia said: "After bringing our premium and sustainable Build to Rent communities to Western Australia and Victoria, we're excited to expand our footprint to the Sunshine State.
"We're committed to delivering sustainable and high-quality living environments that provide renters with a refined rental experience and offer Queenslanders greater housing choices. This is especially important as rental vacancy rates in Queensland continue to tighten and areas like Robina expect to see a significant boom in population and jobs growth over the next decade," said Mr Lucas.
The site, situated in Robina's Stadium Village Precinct, is conveniently located only a short walk from key amenities and infrastructure including Robina Town Centre, Robina Train Station (with direct trains to Brisbane Airport), Cbus Super Stadium, Robina Hospital, and the wider Robina Health Precinct. It is also just minutes from the planned Robina City Parklands, the first stage of the Gold Coast City Council's proposed Greenheart Parklands, which is expected to deliver an extensive range of new amenities for the local community. Bond University's expanding Health and Sport campus, a new TAFE campus, a number of golf courses and easy links to the M1 Pacific Motorway are also nearby.
Robina is just a 20-minute drive from some of the Gold Coast's most iconic beaches and a 15-minute drive from the Gold Coast International Airport. It is also the confirmed location for the Gold Coast Olympic and Paralympic Village for the 2032 Brisbane Olympic Games and is ranked among the Gold Coast's fastest-growing suburbs, with its population and workforce expected to more than double by 2050. According to the Australian Bureau of Statistics (ABS), South East Queensland is the third largest urban region in Australia and accounts for almost 90% of Queensland's total population growth.
The announcement received coverage in Australian media:
Australian Property Markets News
Real Estate Source
The Urban Developer
The Australian Financial Review
Read more about our Australian Build to Rent Projects.