Sentinel will deliver South Australia's first institutional Build to Rent community on a site it has placed under contract to acquire in Renewal SA's Bowden precinct, in Adelaide's inner-north.
Sentinel plans to deliver, own and manage approximately 250 premium and sustainable rental apartments on the 4,000 square metre site, which is located at Lots 49 and 50 on Third Street, Bowden. On completion, the apartment community will be managed under our Kinleaf property management brand.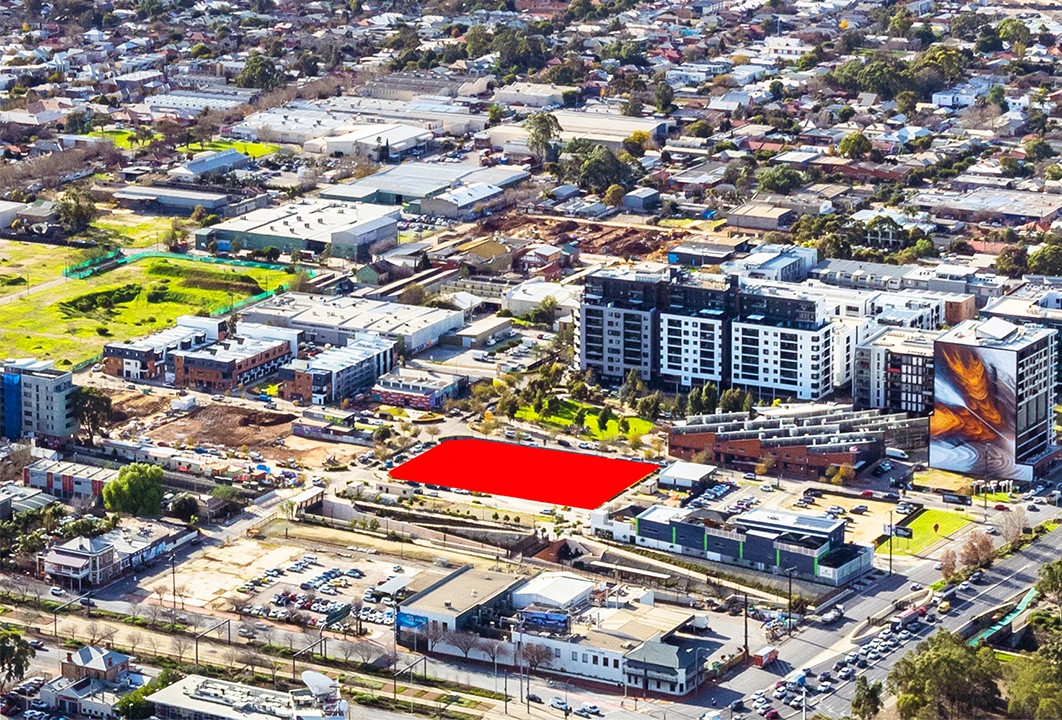 An overview of Sentinel's future building site at Renewal SA's Bowden precinct, in Adelaide's inner-north.
The new Kinleaf apartment community will target carbon neutral certification, a minimum 5-Star Green Star rating from the Green Building Council of Australia and an 8-star NatHERS rating, in keeping with Sentinel's industry-leading commitment to sustainability across our Australian Build to Rent portfolio.
South Australian Housing and Urban Development Minister Nick Champion said: "We welcome this boost to housing supply, which is set to alleviate pressure on renters and provide more choice for South Australians.
"The first-of-its-kind development, in the heart of the innovative Bowden precinct, provides a longer-term, more secure renting option and adds a new layer to our housing mix.
"The Build-to-Rent sector is emerging as another way to help address housing shortages and ease the rental squeeze – and it's great to see such a major global property player back Bowden as the place to do just that," said Minister Champion.
Director of Sentinel Fund Manager Australia, Michael Streicker said: "We're proud to be the first group to bring institutional Build to Rent to Adelaide and play a role in providing greater housing choice to South Australians.
"Our Build to Rent communities are designed and operated with renters as the priority, offering them a more convenient and refined rental experience where environmental and social sustainability are integrated throughout.
"This acquisition marks an important step in Sentinel's national growth strategy. Following our successful delivery and stabilisation of Australia's first purpose-built Build to Rent communities in Western Australia, as well as the establishment of our first projects in Victoria and Queensland, we're looking forward to working closely with Renewal SA to deliver this first-of-its-kind project for the state of South Australia," said Mr Streicker.
In addition to the premium and sustainable rental apartments, the first-of-its-kind project in Adelaide will provide its residents with a range of thoughtfully curated lifestyle amenities, experienced on-site management and maintenance teams, and integrated retail offerings.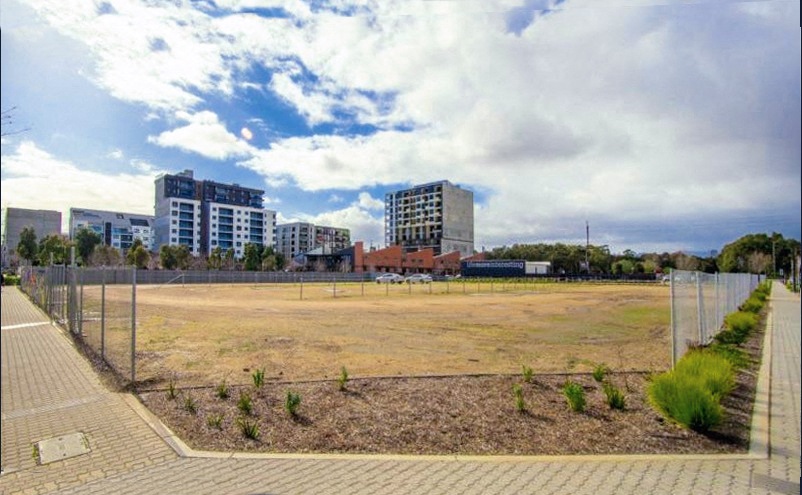 Up-close street view of Sentinel's future building site at Renewal SA's Bowden precinct, in Adelaide's inner-north.
The development is also expected to provide more than 250 jobs for South Australians throughout its construction and operation.
Renewal SA Chief Executive Chris Menz said: "Bowden has been at the forefront of innovative housing in South Australia for more than a decade.
"Having one of the world's leading institutional Build-to-Rent providers, Sentinel, choose Bowden as the location for its first South Australian venture will raise that bar again.
"Not only will it deliver greater choice and a more professionally managed and transparent rental experience for tenants, it will also free up availability in other housing segments that are currently oversaturated," said Mr Menz.
The Bowden precinct is the South Australian government's first higher density urban infill revitalisation project. Located just 2.5 kilometres from Adelaide's CBD on 16 hectares of land, it sets new standards in urban renewal for the state and is re-emerging as a vibrant inner-city destination. It is estimated more than 3,000 new residents will call the precinct home over the coming years.
The precinct is designed to be a safe and walkable urban neighbourhood, with a focus on fostering a strong, diverse community and providing more sustainable and energy-efficient housing. The streets are designed for pedestrians and bikes, with green open spaces, parks, easy access to public transport and other essential and lifestyle amenities all in proximity.
In further service to South Australia, the project will facilitate a series of work experience placements for job seekers and high school students, to be run as part of Renewal SA's social enterprise program.
The announcement received coverage in Australian media:
The Australian Financial Review
The Australian
The Urban Developer
Australian Property Journal
Development Ready
Real Estate Source
Business News Australia
7News reports on Sentinel's first institutional Build to Rent community in South Australia
This is Sentinel's first development site purchased in South Australia. Along with the recent development site purchased in Queensland, it follows the successful completion and leasing of Element 27 (to be renamed The Elements by Kinleaf), its first Australian Build to Rent apartment communities in Subiaco (Perth), Western Australia. It also follows the progression of construction on its 172-apartment Build to Rent community The Briscoe by Kinleaf in West Melbourne, Victoria, which is due to reach practical completion this year.
Read more about our Australian Build to Rent Projects.